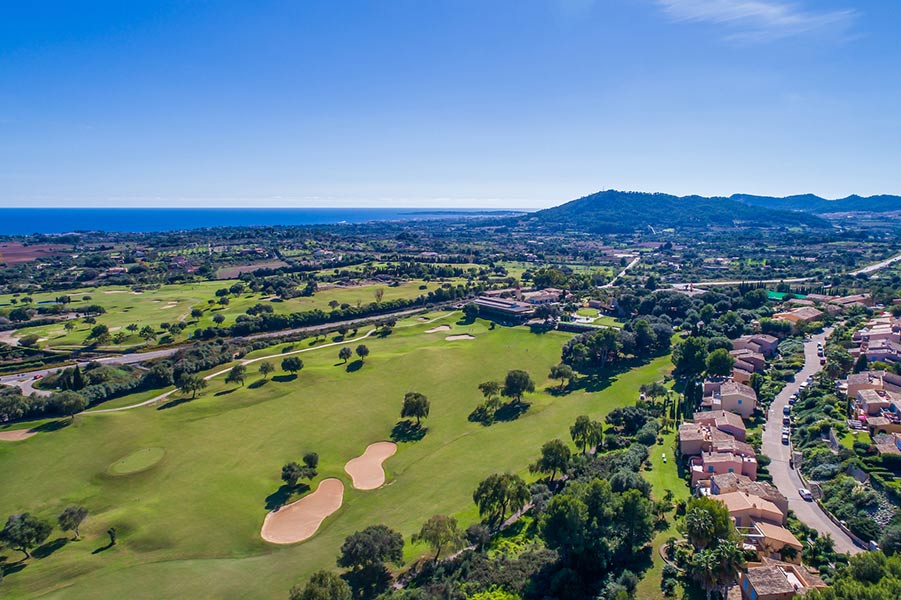 Our golf course
Golf was founded in 1995 and completely redesigned by José María Olazábal between 2004 and 2006 in order to satisfy the demands of international and professional golf. It has been transformed into a large and neat golf course, par 72 of 6.246m where 14 of the 18 holes give view to the green from the tee and the remaining 4, from the 2nd stroke.

Pula Golf has a large Driving-Range of two levels, one of them is covered and two Putting-Greens. As well offered is a Shortgame-Area including 3 pitching Greens and a large Chipping-Green to practice all varieties of shots around the greens. Pula Golf offers a broad calendar of amateur tournaments and among its services, it counts with a Golf Academy and a fitness centre.

Pula Golf has become the scene of very important events like the PGA European Tour Championships Mallorca, Mallorca Skin Games or Olazábal & Nadal Invitational, among others.

Bourdy, Hanson, Jiménez, Gonzalo Fernández Castaño, Álvaro Quirós, Olazábal, Darren Clarke, Molinari, Kaymer, Canonicca, Sergio García, Rafa Nadal, etc. are some of the great personalities that have played in Pula Golf.